What Are Digital X-Rays?
One of the many tools that our medical professionals may use to help diagnose your pet are x-rays. This is a painless test that we use to take pictures of the structures inside of your pet's body. We may use this test to take a look at your pet's muscles, bones, ligaments, and more.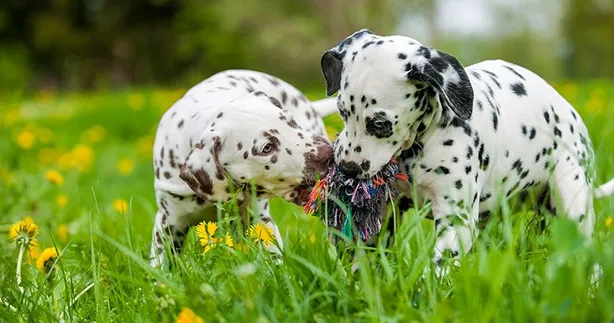 In some cases, we may use a contrast material to increase the clarity of the pictures we take. Some of the most common contrast agents that we use include iodine and barium. At Mission Veterinary Clinic and Animal Emergency Hospital, we use advanced, digital x-rays to help all of our patients in Granada Hills with their pet care needs. Trust a veterinarian at our animal hospital.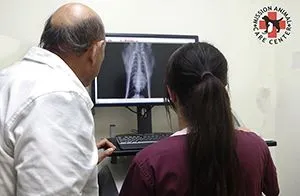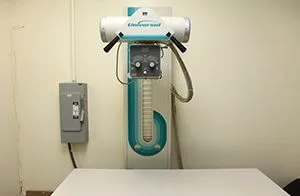 Why Do We Take Digital X-rays?
We use digital x-rays to take a look at the different parts of your pet's body. Some of the reasons why we perform x-ray imaging include:
Fractures: We will use x-ray images to diagnose fractures that might be present in your pet.
Infections: We can use an x-ray to diagnose infections, particularly those that might be present in the mouth.
Cavities: In addition, we can also take x-ray images that are used to look for cavities in your pet's teeth.
Arthritis: If your pet is having trouble walking, this might be due to arthritis. We can take x-rays to diagnose arthritis in your pet. We can also take x-rays over a period of time to track the progression of this condition.
Cancer: Finally, we can also take x-rays to look for certain types of cancer, particularly cancer that shows up in the bones.
What Are the Risks?
As with every test we perform, we like to discuss the risks of this test. An x-ray does use a small amount of radiation to produce its image. However, the amount of radiation is incredibly low. The benefit far outweighs this risk. In addition, it is possible for pets to have an allergic reaction to contrast material. We will monitor your pet closely to make sure that he or she does not require emergency intervention.
Let Us Help You
At Mission Veterinary Clinic and Animal Emergency Hospital, our veterinarian team is here to provide you with the pet care services you need. If you are looking for a vet in Granada Hills, please call our animal hospital today! Our number is 818-363-8143.