Orthopedic Pet Surgery
If you have a pet in need of orthopedic surgery in the Granada Hills area, reaching out to Mission Veterinary Clinic and Animal Emergency Hospital is the right choice. You need to collaborate with a veterinarian who can promptly provide your pet with the necessary care to reduce their pain and enhance their mobility. Here's what you should know about this type of surgery and how it can benefit your pet.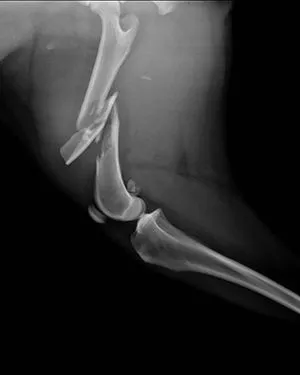 What is Orthopedic Surgery?
Orthopedic surgery is designed to treat and restore the musculoskeletal system. In simpler terms, it involves surgical procedures related to bones, tendons, joints, and ligaments. It can address existing conditions or injuries your pet has sustained, but it can also serve as a preventive measure. In such cases, it typically corrects emerging or impending issues before they become more severe.
Which Conditions Require This Surgery?
Common conditions necessitating orthopedic surgery often involve torn or ruptured tendons or ligaments, as well as issues related to the spine or joints. For instance, if your veterinarian diagnoses a torn ligament in your pet, orthopedic surgery might be the best course of action. An emergency pet hospital is the ideal choice for dealing with such problems, as they can be extremely painful and even hinder your pet from walking until the issue is resolved.
How Can Your Veterinarian Assist?
Your veterinarian will be able to diagnose the issue and promptly determine the most suitable treatment plan, ensuring you have the necessary information to make informed decisions about your pet's care. If you are uncertain about the available options or feel unsure about the right course of action, discussing the matter with your veterinarian can provide you with the clarity and peace of mind you need.
Do You Need an Emergency Pet Hospital?
For orthopedic surgery following an injury, you may require the services of an animal hospital that specializes in emergency care and support. This is because these types of injuries can be severe and debilitating, necessitating a swift diagnosis and immediate treatment. Orthopedic surgery can significantly enhance your pet's quality of life.
Work With a Trusted Animal Hospital Today
If you are in or near the Granada Hills area and require an emergency pet hospital for orthopedic surgery, don't hesitate to contact us at Mission Veterinary Clinic and Animal Emergency Hospital today. We are here to provide your pet with the care and support they need.